Written by Thomas Reneau, Brand Specialist at Ritchie Bros.

Amy kicked off her career in the Sales Graduate Program. You can too!
We sat down with Amy, a graduate of the Sales Graduate Program, to discover how she developed her career at Ritchie Bros. Amy completed the program in 2016, and she is now a Territory Manager covering Iowa, Minnesota, and Wisconsin.
How did you end up at Ritchie Bros.?
After working in the dietetics field, I knew it wasn't right for me. I went back to the family farm, where I worked at my father's forklift company selling, running our website and attending farm shows.
My father has been a Ritchie Bros.' customer for over 10 years, and in 2015 we flew to a Houston sale together. Seeing the excitement there, I knew I wanted to join Ritchie Bros. I applied and I was hired as a Territory Sales Support for the Agriculture segment. I knew this was just an entry point; and I was excited to dive deeper into the company. This is where the Sales Graduate Program came in. The thought of having my own territory – to help drive business in the agriculture industry – was something I couldn't pass up. I began the program in February 2016 and six months later I reached my goal: becoming a Territory Sales Manager.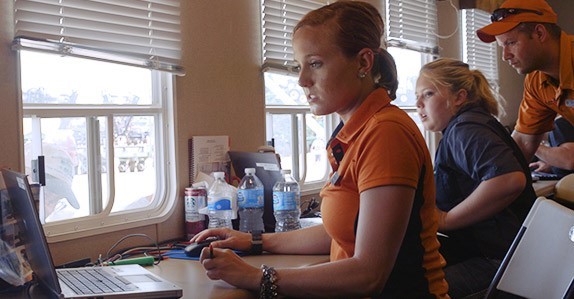 Can you tell us about your first few weeks?
Even though I am a very outgoing person, I was a little nervous about working in the yard with the boys. I grew up on the farm and I was constantly around equipment and trucks, so that part didn't scare me. I think some individuals were unsure of my knowledge of the equipment and if I could help set up the yard. I demonstrated my knowledge and work ethic and I was quickly "one of the guys." I had a great experience with the team.
You can't be afraid to jump right in, it's the best way to learn the company and the industry.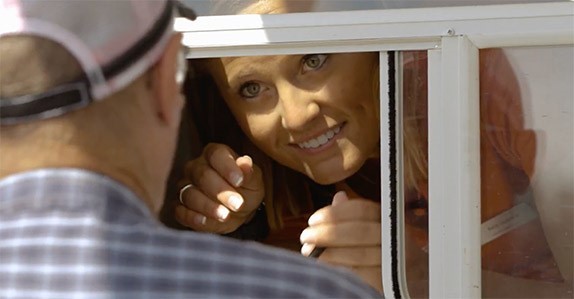 What can you tell us about your experience working in this industry?
I am often out on the road, talking to customers, cold calling and letting people know about Ritchie Bros. there's never a dull day. I recently represented Ritchie Bros. at a used equipment marketing meeting which was my first "big gig." I was extremely nervous about having all these men staring at me while I talked about equipment and the market. Ritchie Bros. provided me an environment to build my confidence and I quickly overcame that nervousness. Being a female in this industry isn't always easy, but this is what motivates me to be the best I can be. My customers will tell you, I know what I am talking about and that I'm considered a trusted advisor to them.
How did the Sales Graduate Program help you become a Territory Sales Manager?
It has been a huge reason why I have been so successful as a Territory Sales Manager. Having a great mentor in the field also gave me the confidence to be me. I know there are individuals in this industry who don't think women belong, which is even more of a driving force for myself to prove them wrong. If you are thinking about joining the Sales Graduate Program, my advice would be: don't think twice, just do it. This company is passionate about providing a safe place to learn and they will help you every step of the way.
Don't think twice, just do it.
If you are an ambitious post-secondary graduate or student looking to make a difference in a company, Ritchie Bros. and the Sales Graduate Program is the perfect place to kick off your career.

Not a member yet? Join Athlete Network, the one network helping 5 Million athletes advance their careers after sport.